We offer a variety of liners, all of which are distinguished by their outstanding quality. Depending on the breed of cows and teat shapes, we can provide the optimal liner for each herd. When using Calf35 liners in combination with our inserts,
the health of the teats can be improved by up to 82% in six weeks. The effectiveness of the milking process can be increased by the high tear strength – thanks to the excellent elasticity over a long period of time. The liners are BFR compliant and meet REACH standards.
Shells
The robust and lightweight stainless steel shells – especially developed for the new way of milking – are the perfect addition to the system. They are specifically designed for the use of liners with inserts and support the precise and individual adaptation of the pressure curve during milking.
Inserts
Inserts – a small addition with great effect. They are placed between the shell and the liner. The inserts enable a wave like closing of the liner during the massage phase of a cycle. This method ensures a gentle treatment of the teat tissue. The insert enables the efficient removal and cycling of the blood and lymph in the milking process without damaging the tissue of the teat with congestion and subsequent oedemas. It controls the movement of the liner and optimizes the pressure curve during milking.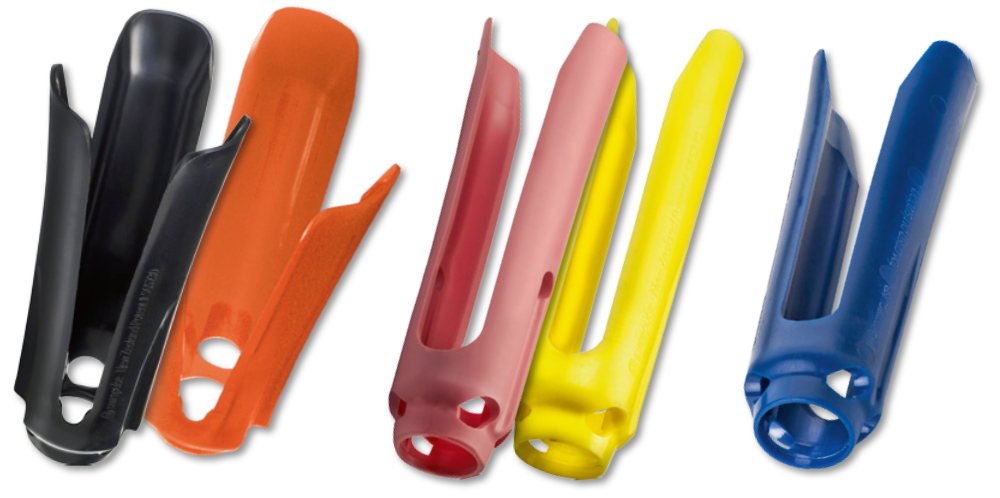 Milk twin tube & short milk line
The tubes used in the Calf35 system have been created thanks to many years of experience in the development and manufacturing of rubber. The twin tubes and short milk lines are the perfect supplement for the entire system. Due to the high quality and durability, as well as the improved protection against microbes and UV/ozone, the various rubber lines meet the exact requirements that are needed in a milking parlor.